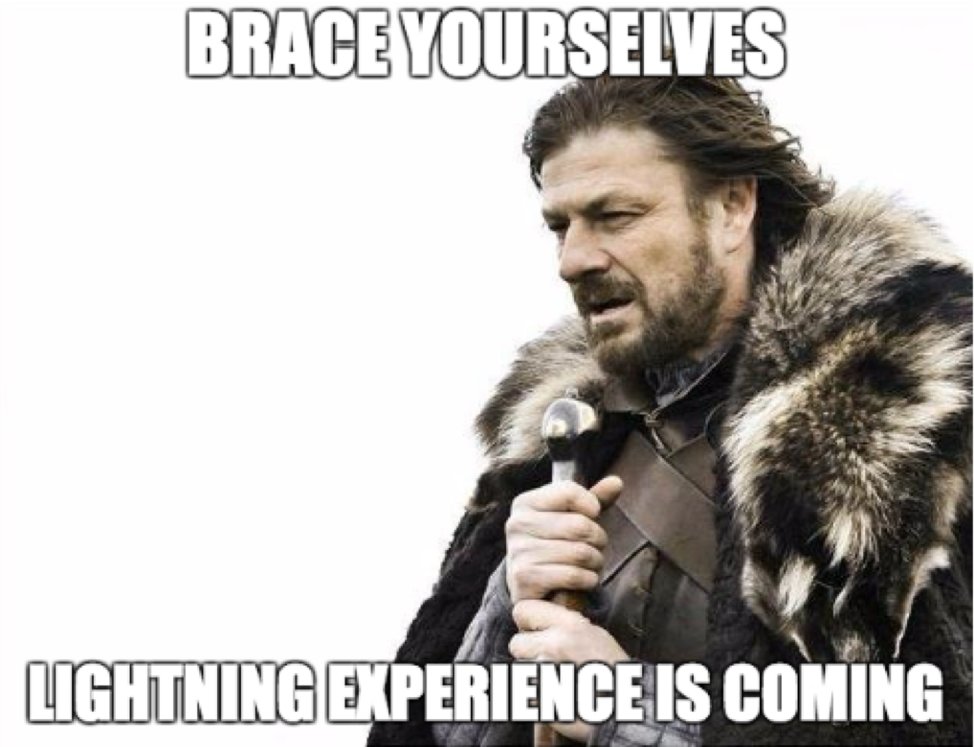 Winter is coming! Winter '20, that is!
With this new Salesforce release upon us, the Lightning Experience (known simply as Lightning) will be turned on for all companies  who have not yet migrated to Lightning, starting as soon as this month. We have already helped many of our clients make the switch, but we understand that not everyone has made the jump yet. Change isn't always easy, but there any many things to love about Lightning.
Here are 10 Things We Love in Lightning! (in no particular order)
1. Path
Path helps your users visualize where they are in your process, and allows you to provide guidance to your team every step of the way! This is especially powerful for teams working through leads or opportunities.
2. Lightning Record Pages
These page layouts give you access to more functionality and information than ever before, all on one screen! Less time clicking around means more time doing what you really need to do.
3. Kanban view
Switch from list view to Kanban view and bring your data to life! Sort by Stage, by Status, by Owner, by Amount – and visualize your pipeline or queue in a new, more intuitive way.
4. Mass Inline Edits
Need to change the owner or the status of many records at once? Now you can do it all together from the list view. No more clicking through each individual record to make each change!
5. Multiple Attachments on Chatter Posts
If you use Chatter a lot, you may have realized that you could only attach one file, and anything else needed its own comment. No more! Attach all your files to your original post.
6. Hover functionality
Hover over records and get a preview of the important details instead of having to go into the actual record. For quick references, this is a major timesaver.
7. Favorites
Always use the same few reports, dashboards, accounts, contacts (etc., etc.)? Make them favorites (click on the star icon) and you have easy access to them every time you log into Salesforce.
8. Improved Global and Quick Actions
Click on the plus sign at the top of your screen and you can create new activities and records for any account, no matter where you are within Salesforce.
With quick actions, you can now execute processes and update related records with just the click of a button.
9. Search
Search is more powerful than ever in Lightning. Among other updates, you can now select record types to search within. This allows you to get to exactly the information you need even faster.
10. Custom Home Pages
Easily personalize your users' experience and show them the information that is most relevant to them, all from their home page.
For more information on Lightning, how to assess your company's readiness for Lightning, and to learn more about how Port & Starboard can assist you with Lightning Migration, training, and change management, please visit here and take our quiz!