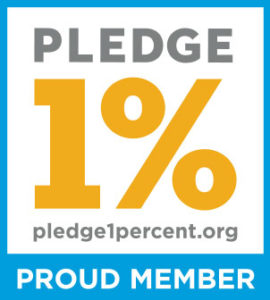 We're proud to announce that Port & Starboard is continuing our commitment to Pledge 1% for the fourth year in a row. Pledge 1% is a global movement that encourages employers and employees to give back to their communities. Companies can take part by pledging 1% of their profit, products, equity and/or time to any charity or nonprofit organization of their choosing.
In past years, we've donated our time and services to local nonprofits including the ViBe District, Camp Trident, ForKids, Hampton Roads Alliance, Eliza Hope Foundation, and Samaritan House. Port & Starboard offers a wide range of web and Salesforce services to local companies. Learn more about our services here.
At Port & Starboard, we are passionate about supporting our local community. For 2022, we're excited to Pledge 1% of our time towards supporting the Hampton Roads Alliance and their Salesforce organization. Hampton Roads Alliance is a regional nonprofit organization that is leading the way for economic development in the seven cities of Hampton Roads. They play an integral role in bringing companies to our area and helping those businesses succeed and expand once here.
We've had the pleasure of working with the Alliance for the past few years by ensuring their Salesforce organization is running smoothly, training and supporting their users, and building out customizations for their specific business processes. This year, we'll enhance their Salesforce platform in a way that will allow the Alliance to play a more central role in connecting and sharing initiatives with similarly aligned local and regional organizations.
If your company is interested in joining Pledge 1%, it's not too late!