Even though I moved to Hampton Roads nearly 4 years ago, it wasn't until I joined Port & Starboard earlier this year that I really spent any time in the
ViBe Creative District
. It's quickly become one of my favorite areas of Virginia Beach. Here are 8 things that make working in the ViBe so great:
1. Getting caffeinated is delicious
The ViBe is home to some of the best coffee in the area. I'm partial to Fathom Coffee, but with Three Ships and Bad Ass Coffee Company also in the neighborhood, finding a potent and delicious caffeine fix couldn't be easier!
2. Art is everywhere
I'm not much of an artist, but it's hard not to be inspired to bring greater creativity to my work when I'm surrounded by painted crosswalks and vibrant murals (I especially enjoy the ones by Onietonie Designs) every day. This neighborhood has prioritized making art accessible. There are multiple art galleries, such as BOJUArt and The Artist's Gallery, and there is always something new at MOCA to check out.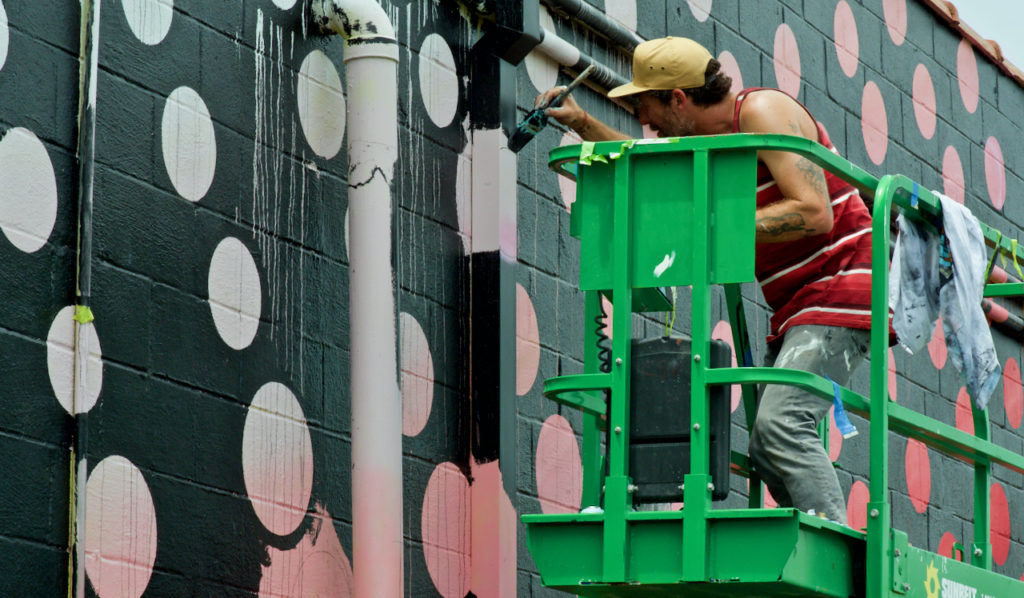 Jeremiah Kille painting mural on side of 1701 Virginia Beach Coworking
3. Thriving hub for small businesses
It's not just the artists who are creating in the ViBe! Many entrepreneurs and small businesses call it home — very few chain businesses fall within its boundaries. This brings a lot of energy and a strong spirit of community and cooperation to the area. Port & Starboard's core value "All Hands on Deck", with its emphasis on mutual success and winning together, is alive and well here! 1701 has even partnered with Virginia Beach Economic Development to offer programs and consulting to support entrepreneurs working to launch their businesses.
4. We all scream for (local) ice cream!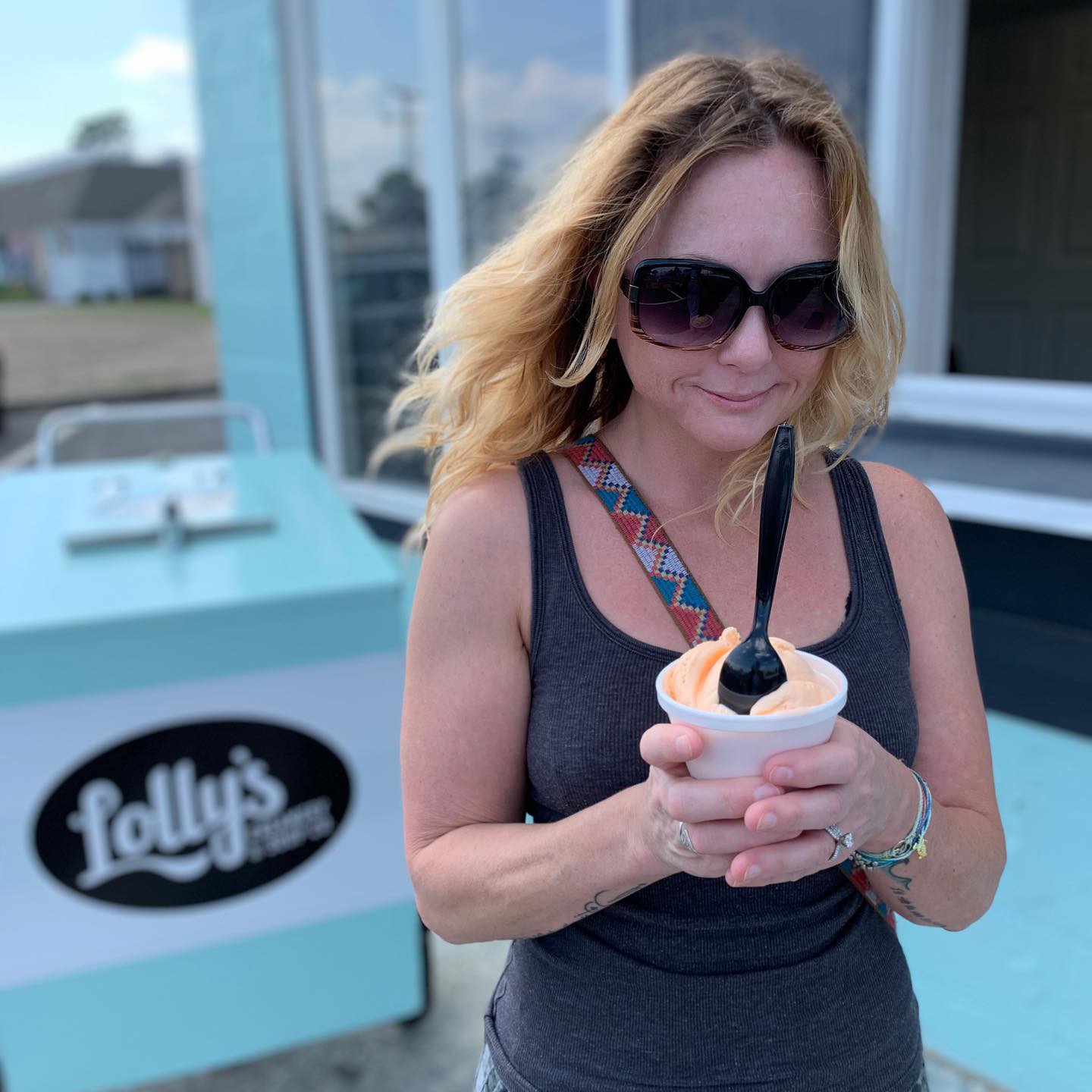 I grew up in New England, where ice cream is serious business. Imagine my surprise when I moved from Chicago to the beach four years ago, and could hardly find non-chain ice cream anywhere (with the exception of the always-excellent Gilly's Creamery at the Virginia Beach Farmers Market)! Every beach town needs good ice cream. It's perfect for hot summer days, or when the late afternoon blood sugar crash hits. Thankfully, Virginia Beach is experiencing an ice cream boom, and you can enjoy local favorite Lolly's Creamery right here in the ViBe. We're also just a short walk to the oceanfront for other options, including custard, frozen yogurt, and Peanut Buster Parfaits.
5. The Atlantic Ocean is just a few blocks away
I get most of the benefits of working at the Oceanfront, with fewer headaches. It's immediately off the highway, so I avoid traffic on the strip. Parking is more plentiful. Fewer tourists stray this way, so it's less congested. But it's still just a five minute walk to the beach and the Virginia Beach Fishing Pier, making it so easy to enjoy beach views on my lunch break. After work, I can take advantage of the many oceanfront festivals and "Live! On Atlantic" events without having to navigate the crowds to get down here.
6. Delicious food on every corner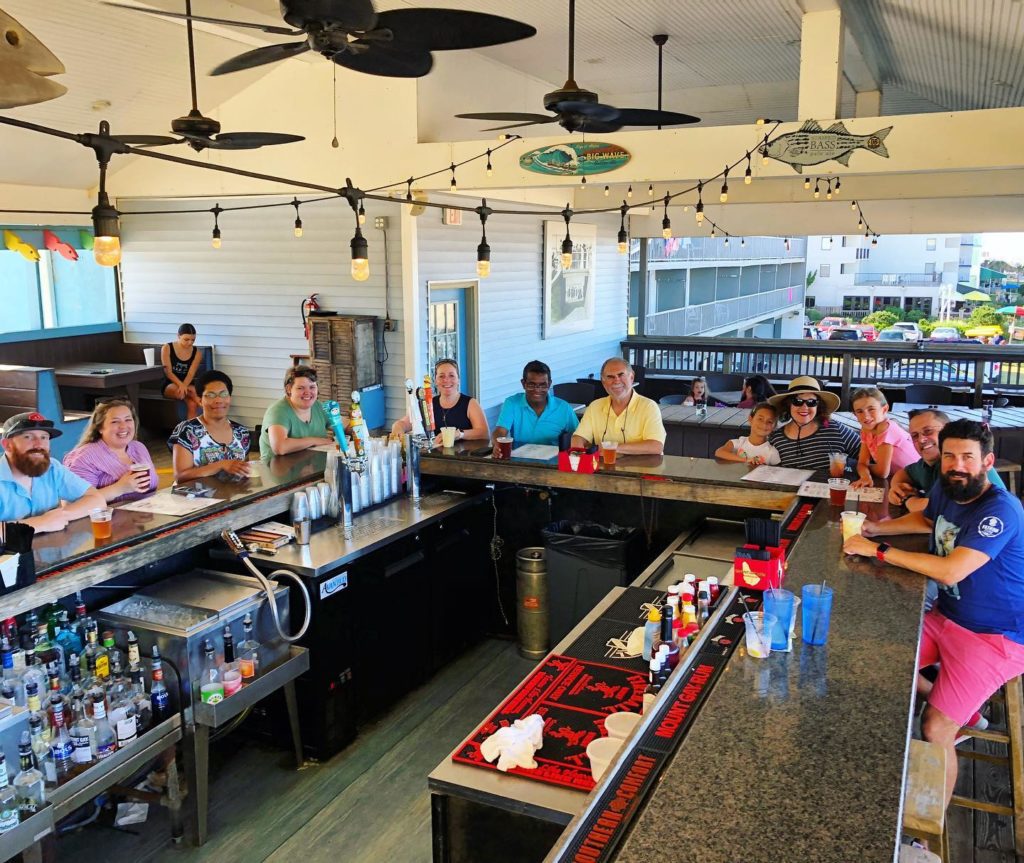 If I don't get around to packing a lunch, I don't sweat it, because there are so many great options just outside the door. I gravitate towards the Market Avocado Wrap at Java Surf, and the Fattoush Salad at The Stockpot, but there's food for any mood here, including burgers at Barrel 17, barbecue at Beach Bully, pizza at Prosperity Kitchen, and local farm to table fare at Commune. I'm eagerly awaiting the opening of The Pink Dinghy, a Latin American restaurant brought to us by Stephanie Dietz, previously of Doughminion Donuts in Norfolk. It's also only a mile from May's Parlor, one of my favorite breakfast and lunch spots anywhere in Hampton Roads. Come for the pastries, stay for the chicken salad! And if they happen to have their Coconut Limeade, it's a must.
7. Getting active is easy
For people with an active lifestyle, the ViBe is a great home base. If you're a biker, or a surfer, or a runner (as I am), it's easy to hit the waves or the boardwalk on your lunch break, before hitting the office, or before heading home. If you're a gym person, Wareing's Gym is right here too! Not having to travel for your workout? Priceless.
8. It's 5 o'clock somewhere
With many local craft beers on tap, great cocktails (check out the Commonwealth Cocktail), and tasty food, Esoteric has become a no-brainer for our team's celebrations and happy hours. And we're always looking for reasons to celebrate!