Fractional CIO. What is it? Simply put, it is a consultant who helps you align your information technology with your business goals. For smaller businesses it's not viable to bring on a full time Chief Information Officer. But someone has to make those decisions for your business, and if you don't know where to turn it can feel like wading into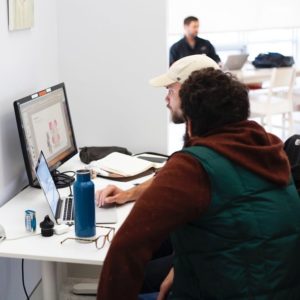 murky waters. Whether it's investing in new programs and software, making sure you're on track to get an ROI on your technology investments, or if you have disaster recovery plans in place for your data. That's where a fractional CIO comes into play. 
Port & Starboard offers fractional CIO services and guidance that can lead to decreases in wasteful spending and overall peace of mind when it comes to your business technology. We offer a range of services under this umbrella including data migration, technology audits, information security, process optimization and more. We're available on an as needed basis or longer-term projects to ensure the results you want.
Ready to take control of your business technology? 
get your free technology health check