You can't just hire any WordPress web designer. They need specific skills to give your business the results to continue growing and hitting your lofty goals.
Not only do they need to have killer design skills; They also need to understand business, marketing, and SEO to build a website that captures users' attention and increases ROI. And don't forget the basics – like strong communication skills, organization, and attention to detail.
We will dive deeper into each of these essential traits so you know exactly what to look for when hiring a WordPress website designer for your business.
Skills to Look for in a WordPress Web Designer
An excellent WordPress web designer and development company will possess these top qualities to build you a custom online tool that attracts your target audience and converts leads into loyal customers.
1. Excellent Communication
When interacting with a prospective WordPress web designer, note how quickly they get back to you and how clearly they explain their ideas. Do they tend to use high-level technical language or break concepts down, so they're easy to understand? Are they friendly and open to answering your questions? Customer service is an essential quality for any business. You should feel comfortable reaching out to your website partner when you need help.
Curiosity is another important trait. Do they ask the right questions to learn about your business and goals in the kickoff meeting? Questions should include both big-picture and specific inquiries. The better your new partner understands your business up front, the less confusion there will be throughout the scope of the project.
2. Organized
Your web design partner should also be well organized, able to create a viable and exciting game plan, and set specific goals and deadlines to reach them. They must first understand your wants, needs, and goals before establishing the best plan for your situation. Then, once you're both on the same page, they can set that plan into motion.
3. Detail Oriented
WordPress web designers and developers must have a keen eye for detail. You don't want to have to check every piece of work and follow up with numerous edits and changes throughout the entire process. Your website team should see the details and the big picture to pull everything together to create an effective website for your business.
4. 100% Follow Through
Pay attention to the responsiveness and follow-through rate of the business you're considering working with before hiring them. This will give you a glimpse of what you can expect throughout a project once you commit.
A website company should do its best to stick to deadlines and follow through with meetings, calls, and other appointments as promised. If they don't, you might not have your shiny new website when you planned to, which may interfere with other business goals.
Note: If there's a delay in a project, your web designer should be upfront and transparent with you – letting you know what's going on and why. That way, you can adjust your expectations accordingly. This is common with website development projects, so working with an honest and transparent organization is key.
5. Growth Mindset
No one wants to partner with a team that isn't open to any kind of feedback. While it's essential to consider your web designer's advice and experience, in the end, it's your website. The end result needs to be something you're proud of – that supports your business and serves your customers.
Your WordPress web designer should be willing to listen to your opinions, address your concerns, and follow your instruction. You should be able to work as a team – with both partners asking and answering questions throughout the process.
Also look for a website design company with a growth mindset that continually develops its employees' skills, stays on top of industry changes, and knows the latest trends and technology advances.
6. WordPress Expertise
This one's a given. Your web designer should be a WordPress expert. If they don't understand the ins and outs of the platform and have substantial experience building sites for businesses like yours, they may not be the best solution.
Look for a company that can use existing themes to build simple sites and develop custom-designed WordPress sites with advanced functionality. Check out websites they've designed and developed in the past so you have an idea of what to expect. You can determine if they have the skillset and knowledge to create an online presence that will serve you well while offering your team helpful advice throughout the process.
7. Cutting-Edge Design Skills
You want to look for a website team with expert development skills and cutting-edge graphic design skills. Your WordPress web designer should be creative and able to create an aesthetically pleasing site for your customers. Your website should look modern and draw in your target audience using appealing visuals, colors, and interactive elements.
8. Proven Track Record
This one may be a given, but it's one of the most important qualities to look for in a WordPress web design partner. Ask for samples of websites they've created in the past and case studies and testimonials from previous customers. This is the best way to determine if a website designer's experience is sufficient for your next project or if it falls short.
In addition to tangible proof, remember to look for signs of trustworthiness, excellent customer support, reliability, knowledge and expertise, and versatility.
9. Honesty and Integrity
Look for a website designer with fair, competitive pricing. You may not want to pick the costliest partner, and you certainly don't want to go with the cheapest. Look for a company that falls somewhere in between and offers the services you need at the quality you want. Hiring the cheapest web designer available could lead to innumerable problems (which can cost you a lot more in the long run!). When it comes to website design and development, you generally get what you pay for.
Your partner should be upfront, honest, and transparent in their dealings with you. If you ask a question, they should be available to answer it openly. They should also keep you in the loop on their plans, upcoming action steps, and obstacles they run into. It's also helpful to hire a team that offers complementary and continued services. That way, you can stick with a web designer you like for as long as you want.
10. Sales and Marketing Focus
For an online business to succeed today, it needs to consider everything from sales and marketing to search engine optimization. These departments must work together to drive qualified traffic to your website, educate users, capture leads, and make sales.
Your web designer should understand this and equip your site with a theme, plugins, and the functionality to successfully lead your website visitors through the buyer's journey. They must also optimize numerous elements that help your website gain authority over time and move up in search engine rankings.
Custom WordPress Web Designer Services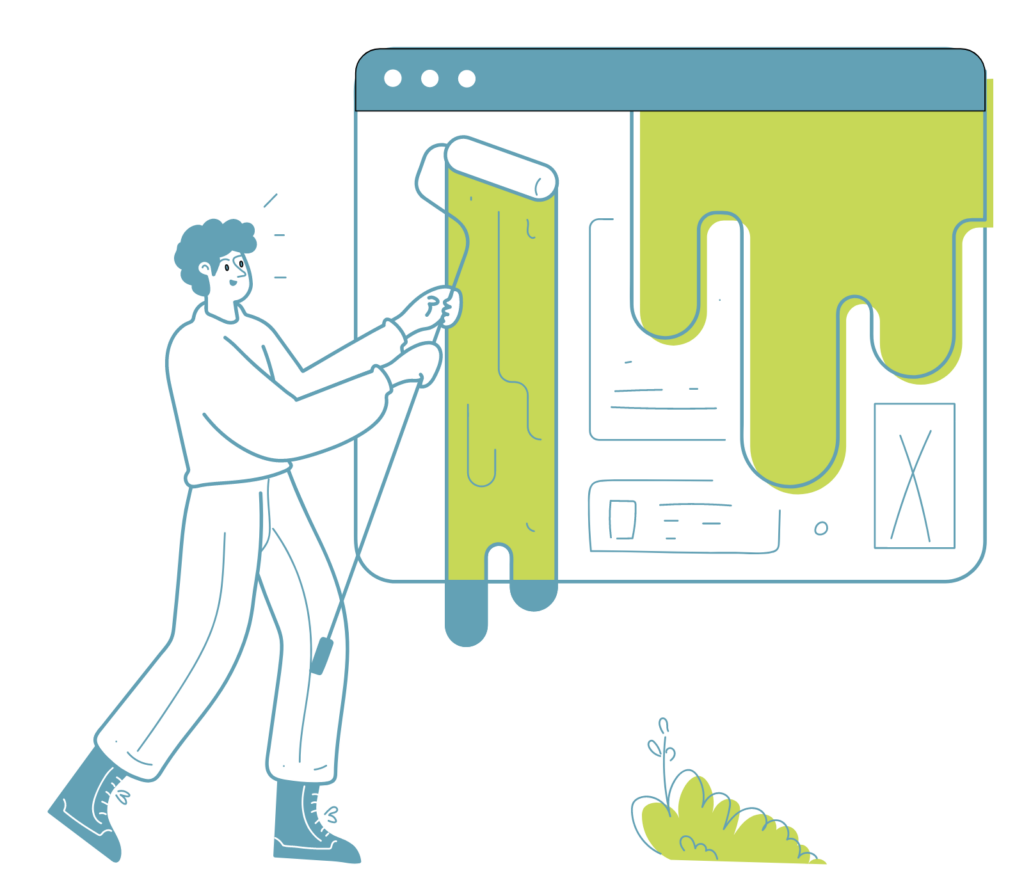 Port & Starboard will help you capture the imagination of your target audience to draw them in and provide a stellar customer experience online. We will put your brand front and center and seamlessly integrate other platforms (like Salesforce, e-commerce, Mailchimp, etc.) to help you convert leads, drive sales, and ensure your website is responsive and designed mobile-first.
We offer various web design-related services, including website hosting, ongoing support, branding and logo design, Salesforce integrations and more. Whether you need to build a new website from scratch or update and maintain your current one, we'd love to work with you!
learn more about our wordpress services