Port & Starboard, a registered Nintex partner since 2019, is proud to announce the expansion of their Nintex offerings. Nintex, the global standard for process automation and management, offers a comprehensive suite of solutions enabling businesses along their digital transformation journey. As both a certified Salesforce and Nintex partner, Port & Starboard has successfully supported Nintex Drawloop DocGen for Salesforce implementation, configuration, and maintenance for many of our established Salesforce consulting clients. Drawloop DocGen is a no-code solution that automates the document generation and delivery process from data stored natively in Salesforce.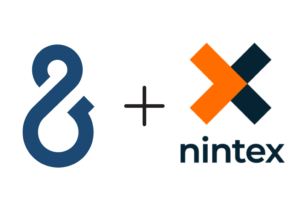 Today, we are pleased to extend our offering to include standalone Nintex Drawloop DocGen for Salesforce support to companies who may not need Salesforce consultative services, but who wish to leverage the expertise of a dedicated team who understands the integration of the two platforms at a deep level. This offering includes a free one hour introductory call with our certified specialists.
Nintex Drawloop is a must-have for any Salesforce customer looking to automate the generation and delivery of documents straight from their CRM. The seamless integration with multiple e-signature solutions, including DocuSign, cuts hours each week off contracting processes for our clients.
In addition to Nintex Drawloop DocGen for Salesforce support, Port & Starboard is poised to assist customers looking to implement, configure, or maximize their investments in Nintex Workflow Cloud, a cloud-based platform for designing workflows to automate simple to complex processes using drag-and-drop interactions without writing any code, or Nintex Promapp, a collaborative and dynamic visual process mapping platform designed to support continuous improvement initiatives.
"Port & Starboard is a preferred Nintex Partner! Without a doubt, if you are looking to automate any workflows, document generation or need help rescuing a Salesforce project, choose Port & Starboard!" – Jen Miller, Nintex Strategic Partner Manager
schedule your free 1 hour intro call